Summer BLAST OFF Piano Camps
Register by July 15, 2019
For children 5-12 years old
Is your child interested in learning piano? Summer BLAST OFF piano camps are the perfect introduction to playing the piano!
Your child will be reading rhythms and learning keyboard geography with lively theory games and engaging fun sheets. Campers will make 'piano band' music together and play beautiful ensembles on individual digital keyboards. Special mini-recital for parents the last day of camp!
Summer BLAST OFF camps are for beginners, no prior experience required.
Join the fun and try-it-out! Summer BLAST OFF Piano Camp pictures >>
---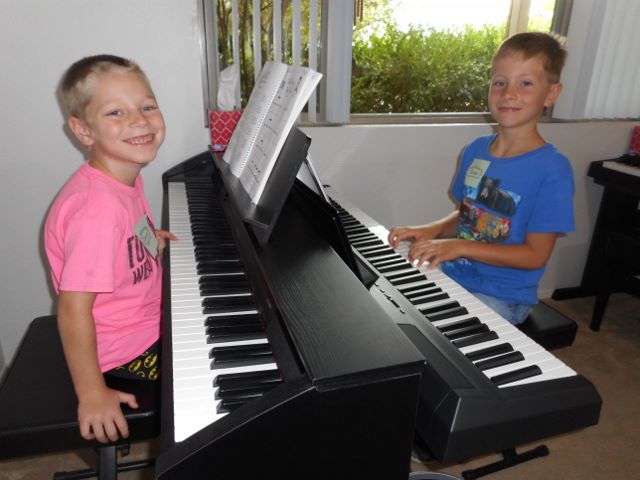 Seating is limited to 4 campers per session - Register today!
July 22nd-25th, 2019 Monday-Thursday
Campers are grouped by age -
5-6 years old 9:30-10:30 BLAST OFF JR
7-12 years old 10:30-11:30 BLAST OFF
$65 tuition includes all materials
---
Registration for camp is now closed - see you next year!
Please contact me >> for answers to any questions you may have, or to schedule a meet and greet to look over the studio prior to registering for camp.
Double check your schedule to make certain your camper will be able to attend the session you select as camp tuition is non-refundable. If your child does not attend camp, your tuition will be forfeited.