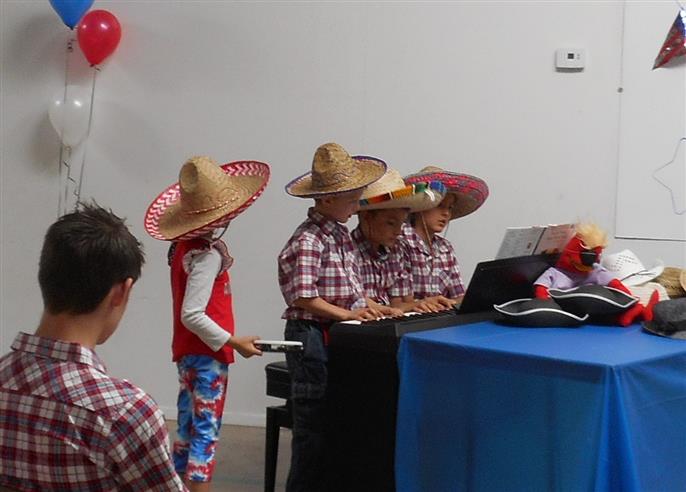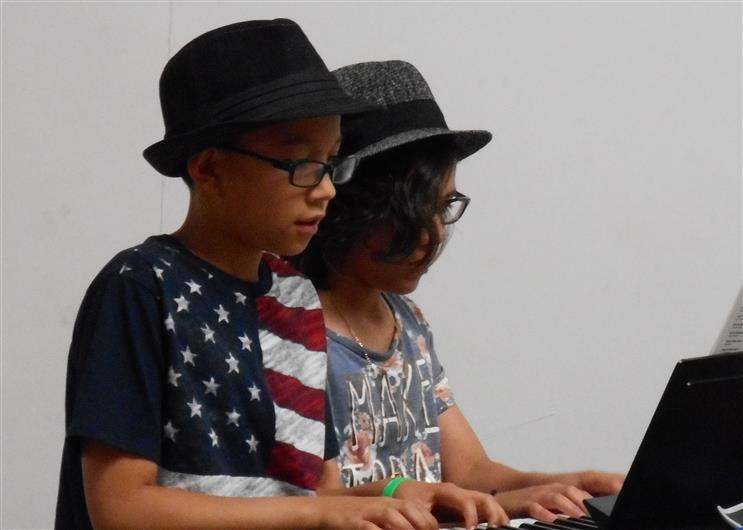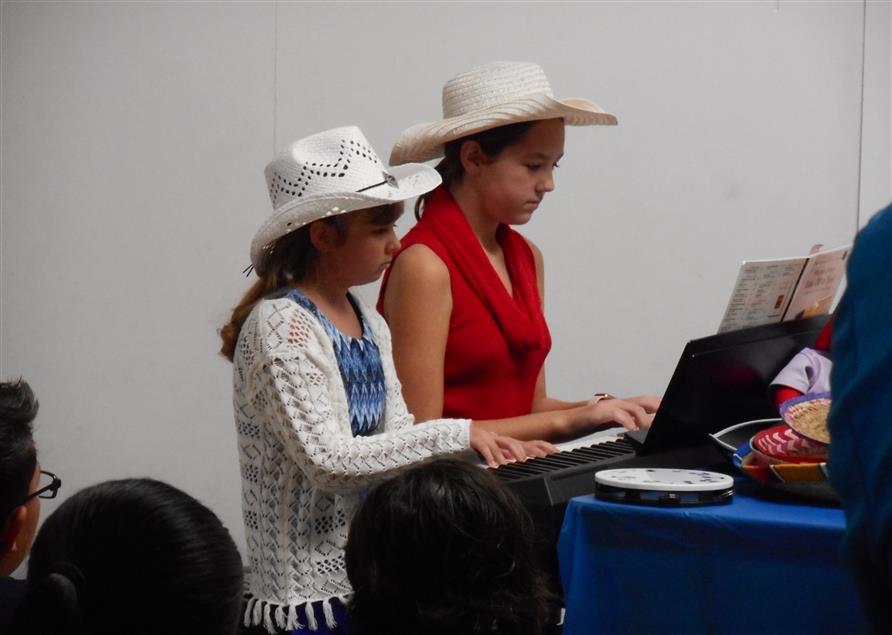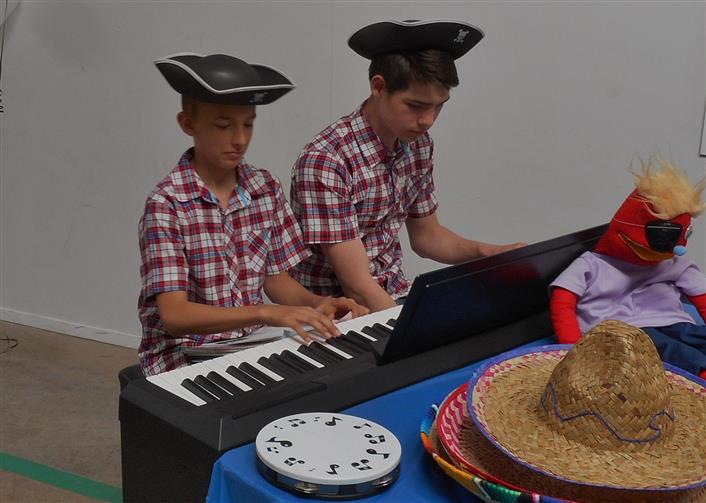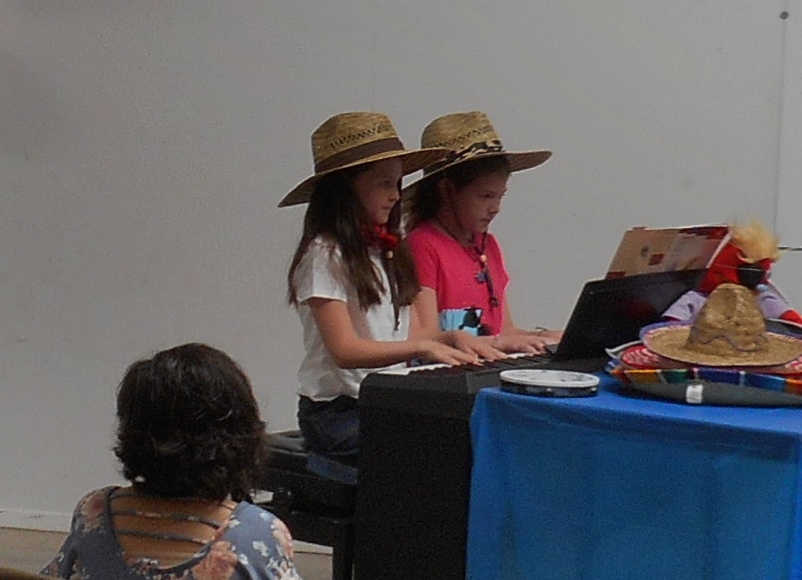 Frequently Asked Questions -
How can my child benefit from group piano classes?

Brain Development

- Many studies have shown that the effect playing an instrument, especially the piano, has on the brain is staggering. Playing the piano also develops fine motor skills and hand eye coordination.

Confidence

- While learning piano in a group class, students become very comfortable playing their music in front of others, building their self confidence in a relaxed atmosphere.

Social Skills

- Being together with other piano students fosters a spirit of friendship, working together, encouragement and peer support.

Ensemble Playing

- Playing duets, trios and multiple piano pieces is much like being part of an orchestra or band. Students develop their sense of rhythm and learn that timing is of utmost importance.

Motivation

- Positive peer pressure helps push each student to learn and play the best they can.
What days are classes held? Classes meet once a week and are scheduled during the weekdays, Monday thru Friday.
What if we miss a class? A parent should stop by the studio to pick up the material we covered that week.
Do I need a piano/keyboard at home? Yes, in order to progress in piano, daily at-home practice is required. Below you will find suggestions to help if you are looking for a beginner instrument.
How much do piano classes cost? There is an annual registration fee of $65, and tuition is $65 per month. All books, supplies and materials are included in this amount.
When does my child move from group piano class to solo lessons? Students are invited to begin solo lessons when reaching the intermediate level - usually around level 3 or 4 of their method books.
What does your yearly calendar look like? We have a 10-month calendar from August through May. Piano classes are held weekly, with three workshop weeks that occur in August, October & February. During workshop weeks both individual and group students join together for special studio workshops. June and July are months open for "Blast Off" beginner piano camps - there are no piano classes or individual lessons during those two months. Performance opportunities include group workshop weeks during August, October & February, our annual Christmas recital in December, and our year-end recital & awards presentation in May.
---
Click here to get started now-
Dygert Piano School
1410 N Scenic Drive
(575) 434-4274 ♦ Alamogordo, NM