Cozy Christmas Class Recitals
Monday, December 20, 2021 | Recitals
2021 Cozy Christmas Class Recitals #1, #2, #3, #4
What beautiful music filled the studio last week during our class recitals.
Here are the performers from our first four recitals - job well done, pianists!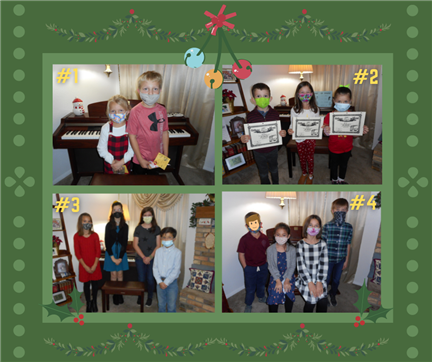 ---
---
2021 Cozy Christmas Class Recitals #5, #6, #7, #8
Such outstanding performances by those playing at last week's recitals. Super job everyone!
Thank you to all families attending and for supporting your pianists throughout the year.