Prep Piano Openings
Thursday, July 21, 2022 | Uncategorized
This year my prep piano classes will begin the first week in August!
Your budding pianist age 6-7 will become a master of rhythms and keyboard geography, and be introduced to composers, music eras, and musical instruments.

Watch them benefit as they develop their communication, problem solving and social skills. Performance opportunities with their peers build confidence.
Preparatory Piano classes meet weekly on Mondays for 45 minutes beginning August 1st.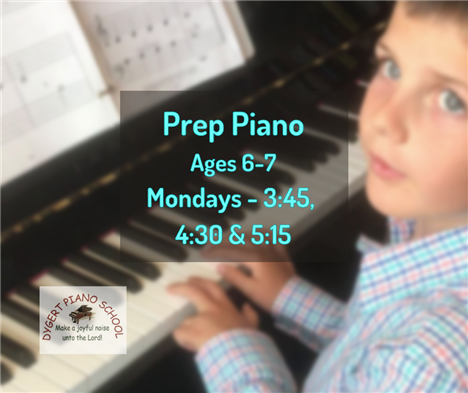 Visit the
Prep-Piano>>
page to get started with a free interview/mini-lesson!