Student Success Snapshots !!
Friday, September 28, 2018 | Student Success Snapshots
Congratulations Nathan, Orie, Jacob, HannahO, Andrea & Joshua!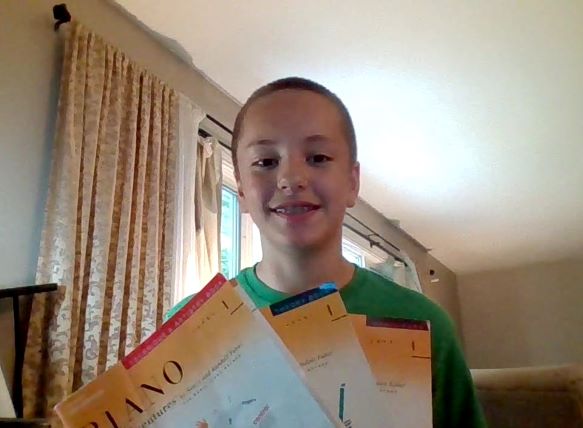 Nathan completes Level 4 !!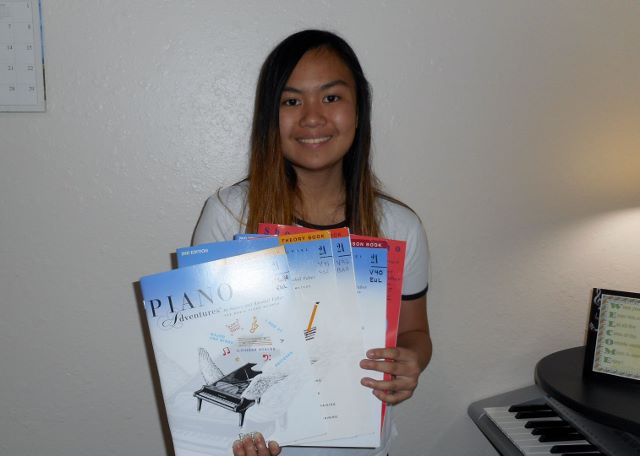 Orie completes Level 2A !!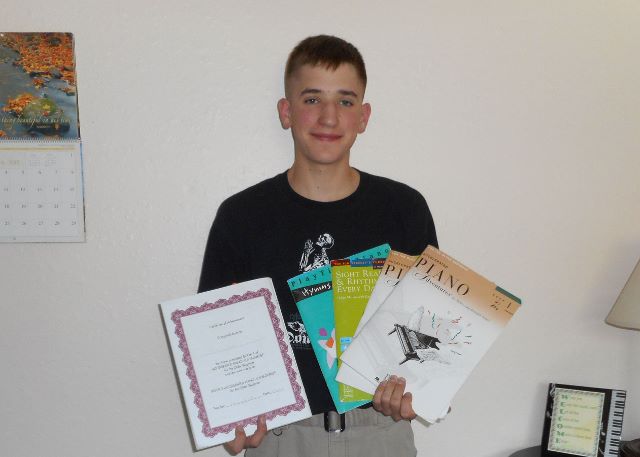 Jacob completes Accel 1 !!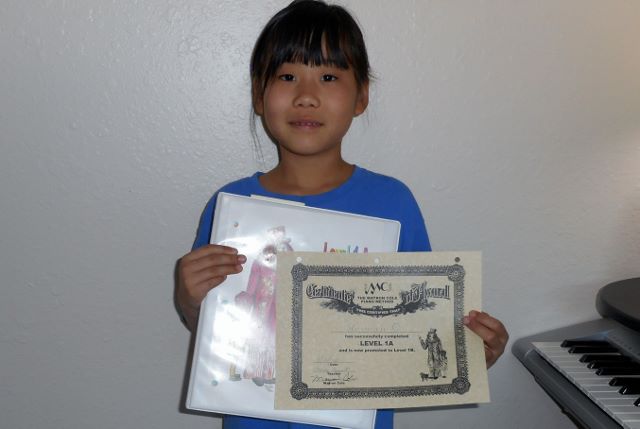 HannahO completes Level 1A !!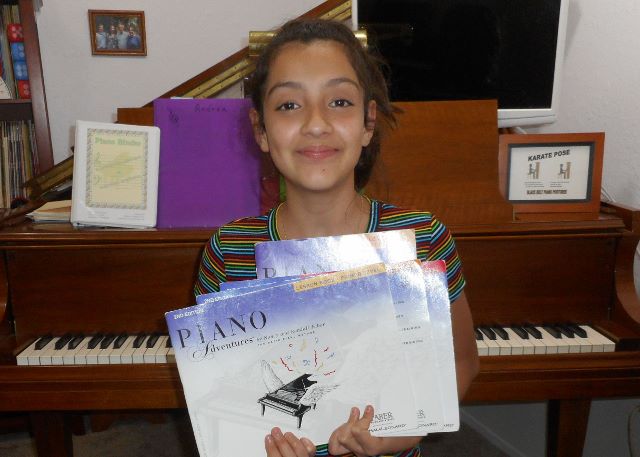 Andrea completes Primer Level !!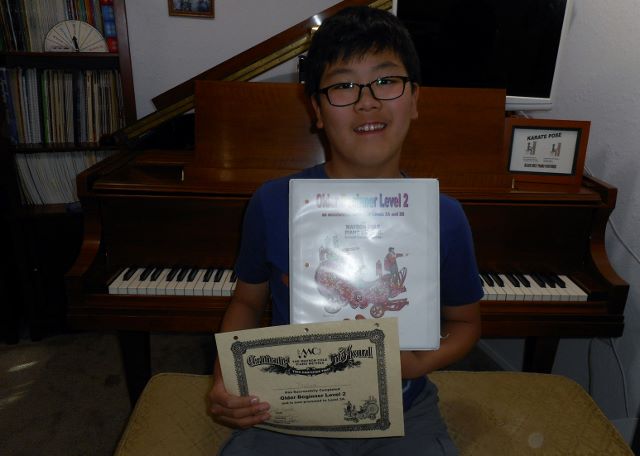 Joshua completes Older Beginner 2 !!
Congratulations on your great success everyone!
You are invited - Fall 2018 Group Workshop!!
Monday, September 24, 2018 | You are invited!
Calling all current students at Dygert Piano School -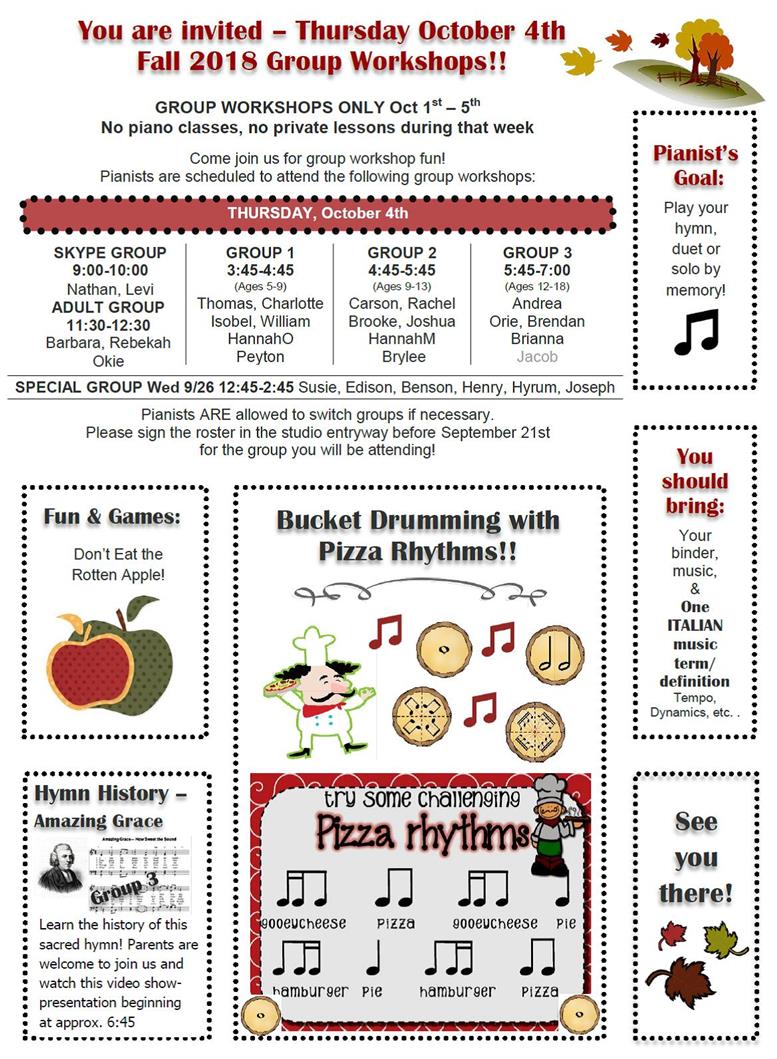 Group Workshop Schedule - Sign Up by Sept 21st!!
Monday, September 10, 2018 | You are invited!
Here is the schedule for October group workshops! It is best to attend as scheduled, but if necessary you can switch groups as space allows. You will need to sign the roster in the studio entryway by September 21st for the workshop you will be attending!